Chineselens, we focus on manufacturing the best precision optical components and deliver on time.
Our manufacturing capacity includes CNC machine tools, double-side grinding and polishing, we have our own coating laboratory, providing DLC diamond-like coating, metal reflection coating, ZNSE professional high-power laser coating. By investing in the latest technology and equipment, we can easily meet your various needs. We are capable of CNC machining, bending, chemical hardening, tempering, water jet cutting, polishing, edging, drilling, inkjet printing, decoration and silk printing of various glass products.
I'm Kevin from Yancheng, China. I'm the founder of chineselens.com, a leading optical lens and prism manufacturer that offers high-end glass products at an affordable price to medium and small enterprises around the world.
China has the largest and best manufacturing resources in the world, including optical glass products. But it wasn't straightforward and risked to find the right supplier to produce high-quality optical glass products. I created Chineselens to help foreign importers, especially small and medium-sized enterprises, and we offer design and manufacturing solutions. Customers can design and production at the same time to our processing, and we will significantly reduce the time and cost of product development, paving the way for subsequent mass production.
I grew up in a family where almost all members were involved in manufacturing and trade, and my family has seen that China goes from being a developing country to being an essential part of world manufacturing. We rely on optical glass products to develop step by step.
If you need a competent optical glass manufacturer, then contact us, we will provide you with the best solution.
With many years of production experience and capability of optical lens, prisms and filters etc, we have become a reliable partner for many companies of laser and quantum physics, institutes and research institutions
ISO 9001:2015
Quick response
Fast delivery
Design on demand
All good reviews
Reasonable price
Insepection 100%
Clients from 30+ countries
Long-term business
Low MOQ
Sample free on stock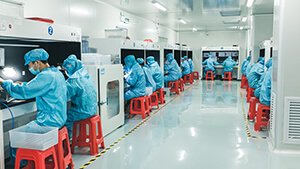 After-sale service
Customers visit the website first, and then send us an inquiry on the website by filling in the form below. our salesman will contact and quote to the purchaser with getting the purchase information. After all the transaction details confirmed, we will send samples to the client. if the client is satisfied with the samples, he will place the final order to us.
Since our factory has finished producing the goods, it will be sent to the customer's country by a suitable delivery way.